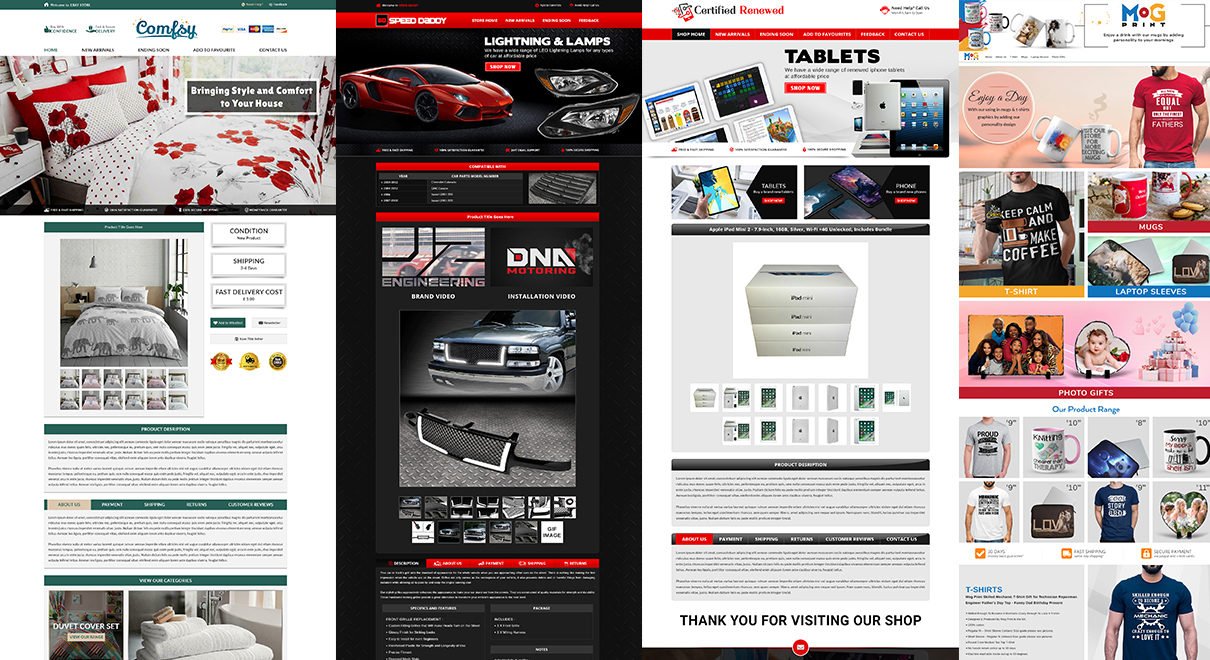 Contact :

+44-0333 011 8090 , +91-9725576555 , +91-261-3234684

E-mail :

info@superwebzone.com
Being an eBay & Amazon seller, the key to stand out in a competitive marketplace is having an attractive, custom eBay shop design and Amazon Webstore Design. With personalized eBay store design or Amazon Webstore Design, you can develop your brand across every online sales platform. Unique features of these designs are that you can customize everything from the color scheme to buttons, Links, Logos, Icons, Favicons and even the search box to make sure your store is different from the millions of others on eBay and Amazon. eBay and Amazon store owners sell up to 40% more than regular sellers, and this figure can be improved even more -by a custom eBay store front design or Amazon Webstore Design.